Shannon Tiare
Age:
24
Location:
Anaheim, CA
FAVORITE...
smoking device:
bongs or pipes
band(s):
the Beatles, the Carrie Nations, David Bowie, Frank Zappa, Roxy Music, the Melvins, T. Rex, Black Sabbath, Mr. Bungle, the Doors, John Lennon & George Harrison's solo stuff, the Professionals, New York Dolls, Johnny Thunders & the Heartbreakers, Primus, Public Image Ltd., Adam Ant (with and without the Ants), Slaughter & the Dogs, Discharge, Cock Sparrer, etc.
movie(s):
Brazil, Beyond the Valley of the Dolls, Barton Fink, anything w/ John Turturro or Bruce Campbell, anything Russ Meyer
& the Coen Brothers, Evil Dead 2, 200 Motels, the Room, Ed Wood movies, John Waters movies, lotsa B movies, any bad movie on Lifetime, way too many.
food:
Italian & Mexican & my own.
lesbian or bi?
leaning towards the former.
dogs or cats?
both.
single or taken?
single.
have any tattoos or peircings?
septum.
do you like any other drugs?
acid & mushrooms.
what are u attracted to?
nice cans, tiny waist & big hips. a womanly natural figure.
turn ons?
hands, eyes, lips, noses, cute bellies, a nice voice, consideration and affection, openness, a sense of humor
turn offs?
clandestine behavior, pretension, flakiness, using "fail" and "win" to describe things.
any pets?
two cats.
fears?
tapeworms and failure.
which is better shampoo or conditioner?
you can't really have one without the other, methinks.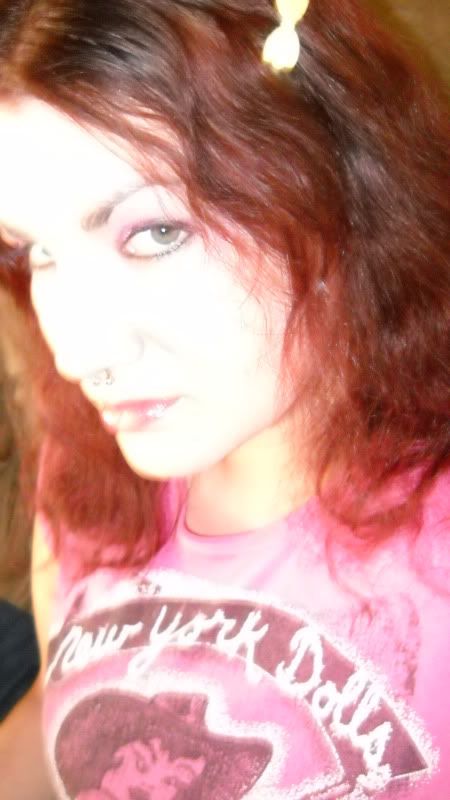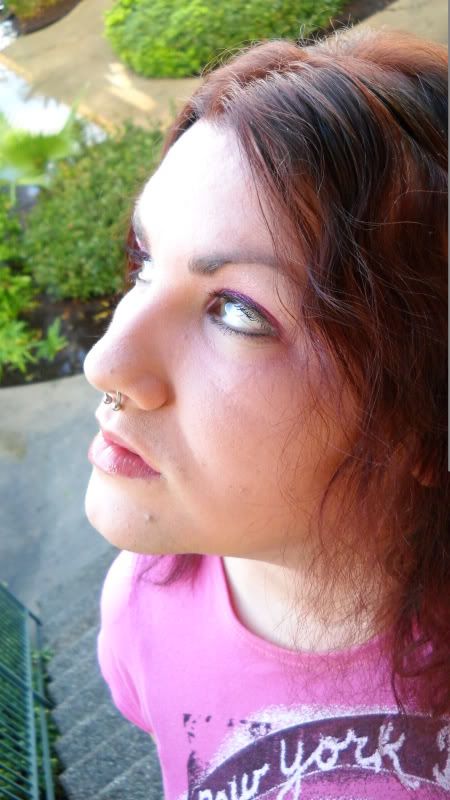 mein piece.



Name: